You Can Now Choose a Sex Toy By Its Smell
LELO Reveals New Aphrodisiac Scented Massager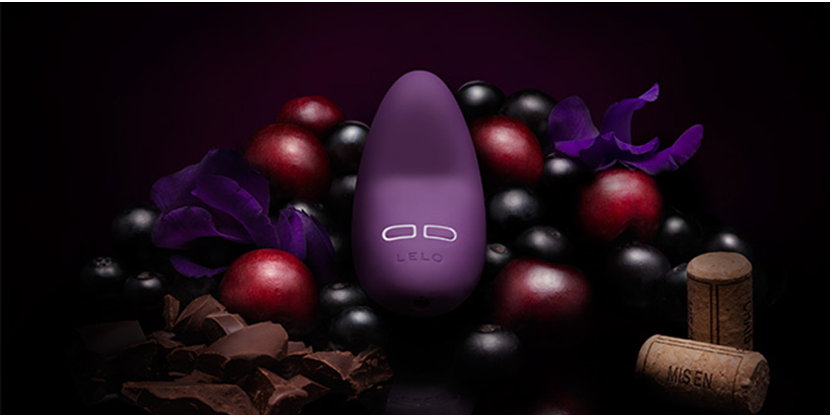 Stockholm/San Jose – September 24th, 2015: LELO, the global leaders in pleasure, today revealed LILY™ 2, an aphrodisiac scented sex toy, that will add an extra element to the experience of selecting intimate products. Why be limited to just color when choosing an intimate massager when you can also select it based on your favorite scent?
LELO has combined their knowledge of arousal from scent – the most evocative sense – to create a range of fragrances. The combination of ultra powerful vibrations and signature aphrodisiac scents results in LILY™ 2 providing a unique pleasure experience.
LILY™ 2 comes in three different aromas: Lavender and Manuka Honey, Rose and Wisteria and Bordeaux and Chocolat. These aromas were selected because their scents have aphrodisiac properties.
For example, did you know that when we smell lavender it actually increases blood flow to both the clitoris and penis increasing arousal? Also, chocolate has been considered an aphrodisiac since Aztec times and contains small levels of tryptophan, a building block of serotonin, a brain chemical involved in sexual arousal and also contains phenylethylamine, a stimulant related to amphetamine that is released in the brain when people fall in love.
Steve Thomson, Director of Marketing at LELO said: "Our goals with LILY™ 2 are to give customers a chance to stimulate multiple senses at once, enhancing the moment and mood. The LILY™ 2 is not designed to alter the taste or smell of a woman, but rather offer a new and exciting way to tailor your own form of pleasure. The manufacturing process of LILY™ 2 ensures the fragrance does not come in contact with the body. Instead, it's sealed within the product itself, bonded at the very start of the process. That way LILY™ 2 not only delivers powerful vibrations, but the fragrance enhances the ambience as a whole."
Dr. Ian Kerner, sex therapist and NY Times best-selling author of She Comes Comes First says: "Sight, sound, touch, taste, smell — sensual pathways are key to activating the arousal platform in women, and scent is a powerful, oft-neglected sense. Finally, LELO has designed a sex-toy that elegantly combines sensual stimulation with physical stimulation to create a powerful integrated orgasmic experience."
"It makes perfect sense to combine the visual elegance of LELO products and the effectiveness of their toys with three amazing scents that really do make your LELO experience as sensual and unforgettable as possible", says Katy Red, an award-winning sex and relationships blogger.
The LILY™ 2 is available at www.LELO.com/LILY-2 and for those who want to experience the intense vibrations without the smell, LELO has also released an unscented version called NEA™ 2 available to purchase at www.lelo.com/NEA-2.