What Underwear to Wear to Pride 2020
Underwear Wear to Celebrate Pride 2020
In 2020 a year where everyday clothing is rarely worn; underwear and loungewear have become the go-to option for many as they work from home. Underwear can be a very personal thing, some people choose colours to wear for luck, styles for comfort, types to seduce, and even select some that can be flashed appropriately in public like a cheeky bra strap or worn as part of a get-up for raves. Traditionally, during Pride Parades, it's not uncommon for people to wear respectfully covering bright coloured underwear to express their excitement about supporting and being part of the LGBTQ+.
Rainbow Fishnet Stockings
Slip these rainbow fishnets over your legs and match with your favourite outfit or lingerie. Wear with short shorts as you go to the shops or longue around the home with them complimenting your favourite lingerie.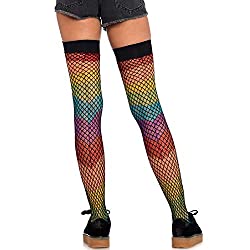 Pride Proud Rainbow Bikini Briefs
Show you're LGBTQ+ Proud with these rainbow briefs. These unique Pride edition panties are a great way to celebrate, due to sharing supportive text alongside the Rainbow Pride colours.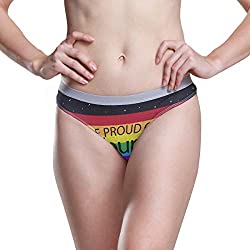 Leg Avenue Fishnet Rainbow Mini Dress and Leg Avenue Fishnet Rainbow Plus Sized Dress Fishnet Dresses are essential, I've seen may slip into one of these for Pride parades and parties. They're also a go-to for clubbers and ravers – why not host your own Pride clubbing experience in your living room.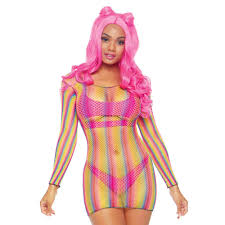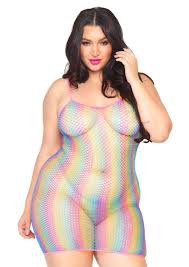 Pride Flag Thong
Probably one of the only pieces of lingerie with the actual Pride Flag adorning it.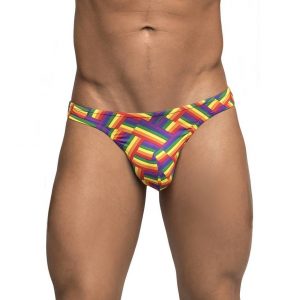 Rainbow Striped Diesel Boxer Briefs
This multipack of boxer shorts, comes with a pair of solid Pride Flag rainbow colours to encase you in.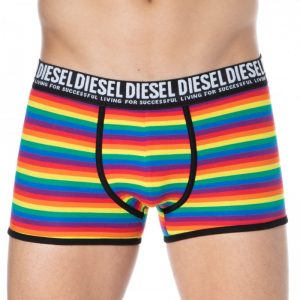 Rainbow Leggings and Tank Top
If you're looking for something more casual to wear, then these Rainbow stripped leggings and tank top are a good option.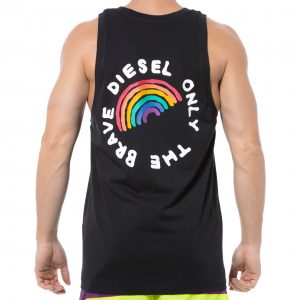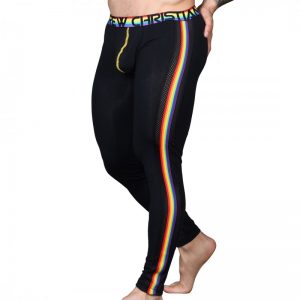 Nice 'N' Naughty Rainbow Fanbrush
Not a fan on the idea of rainbow lingerie, or just can't find something that works for you, then why not paint your body in Pride Rainbow colours with this body paintbrush.