Sinful Sunday: Sling Fetish
Friday I was in an accident, which ripped my rotator cuff ligament in my right shoulder.
Luckily I was with a sub, who stripped t make me a sling from his clothes and sorted out an ambulance for me (as we were in the middle of no-where). He did an awesome job. Just after ringing-up the ambulance, a first aider car drove past and stopped (literally after seconds of putting down the phone), and assisted until the paramedic arrived. Anyway, I was taken to a and e, and they slung it up properly. The first thing I thought though, was: "Awesome, I have a ligament excuse to grope my boob in public." as the sling was the right height to position my right hand onto my right breast, but then they re-altered it :-/.
Anyway, here's a selfie of my sling – expect more over the course of 6-8 weeks.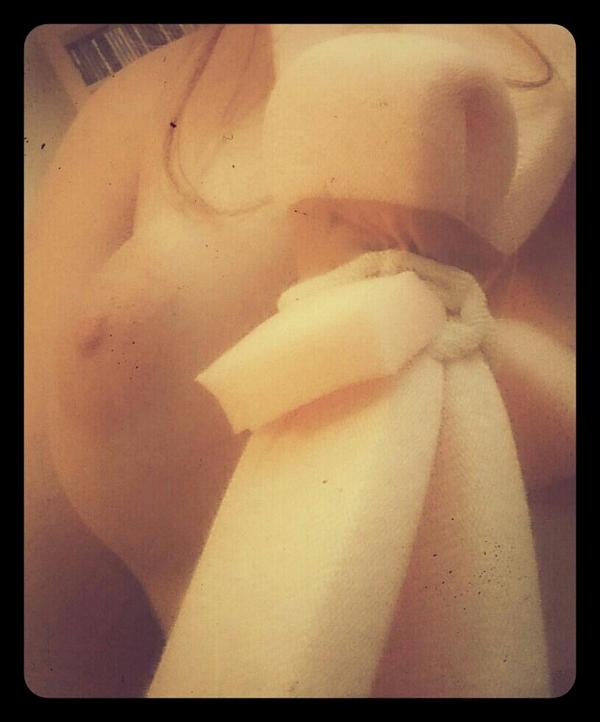 See who else is taking part in Sinful Sunday by clicking here or the button below: