Simply Pleasures Opens Its Stores
Sex Toy Store Simply Pleasures Reopens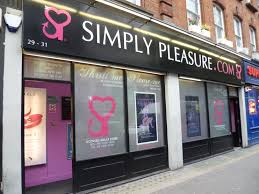 Ever since lockdown started many sex toy stores closed their doors and focused trading online. Due to people being shut in at home, many retailers have seen a spike in people ordering adult products online. Yet, whilst there are so many options online, some still miss being able to view sex toys and lingerie.
Some supermarkets have the option of purchasing certain adult products such as Durex sex toys, but the option is small, and with how shopping in a supermarket now has the sensation of Trolly Dash, stopping to browse the pleasure products can be the last thing on your mind.
Lockdown has started to ease, meaning life for some is returning to a slight sense of normal with the ability to travel and visit stores. This doesn't mean that we have won the battle against coronavirus yet, and social distancing and other guidelines still need to be followed to prevent furthering the spread of COVID-19.
Sex toy retailer Simply Pleasures is one of the first to decide to open its doors to the public once again.
From 15th June, their branches will be open in the following locations:
Brewer Street Soho
Bristol
Bournemouth
Derby
Cannock
Northampton
Mansfield
Tauton
Swansea
Slough
Darlington
Staff will be observing strict social distancing and other measures to keep the shopping experience enjoy whilst being safe.