Review: Tenga Aero Cobalt Ring
Sex Toy Review for the Tenga Aero Cobalt Ring
The Tenga Aero Cobalt Ring is a masturbator designed for use with a penis. The Aero range is dial-controlled masturbators that give the user different intensities of suction. Many individuals with penises are after the holy grail when it comes to seeking sex toys that can mimic blowjob-like sensations. I've witnessed and heard some terrible blowjob wannabe toys and other than an extremely expensive sex machine all my testers have reported them to be terrible. Has Tenga finally managed to design the right sex toy that feels like a blowjob? I selected a few guys in my circle to test out this sex toy to really find out if it works.
The Tenga Aero Cobalt Ring is made up of a silicone and TPR sleeve that velvety smooth. The case is glossy white plastic with a dial that can be turned to increase or decrease the intensity of sensations.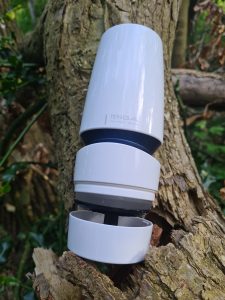 Tester One: Aaron*, Age, 36. Currently single but avid wanker and sex toy user. Their last blowjob involved a mysterious glory-hole encounter at an event.
The Experience: You just knew he had experiences with sex toys when he got the lubricant ready – good lad. Promptly at the ready, he lubed the Tenga device up and was eager to slip right into testing. He slowly edged his way to orgasm and I witnessed groans and the sound of queefing coming from the sex toy as he thrusted it over his shaft. He obviously wanted to draw out the experience as long as possible before orgasm and ejaculation.
The Conclusion: Afterwards I chatted with Aaron. The toy was really, really good, and the closest sex toy he had tried that felt like a real blowjob. It's soft and flexible with a noticeable texture exactly where you need it. His tip is to apply lube regularly to make sure the sensations stay as pleasurable and realistic as possible.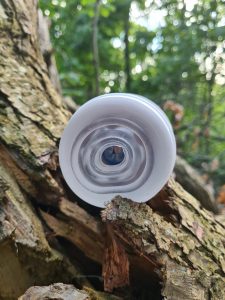 Tester Two: Roger*, Age, 42. Married, don't tell his wife he was testing for me. Never tried sex toys before and their last blowjob was over ten years ago.
His First Time: He was sooo nervous but wanted to tick this off his bucket list I offered a helping hand. I introduced him to some lubricant first as he'd never even encountered it in sexual play before (I sent him on his way with a bottle for his wife and told him to say he got it from botos and thought it'd be fun). Once I managed to get Rogers, well "roger" hard, I held the Tenga sex toy at the ready for him. It took him a moment to get it in, but once there I moved it over his penis slowly. After checking in on him a few times, we were ready to experiment with twisting the ring to enhance the experience. When using the toy on another I found the ring a little large and slippery to twist at times, but we got there. I was proud of Roger's first time, even though he almost aborted the trial a few times from nervousness, we got there and he reached peak orgasm.
Rodger Tells All: For Roger, the experience was slow and sensual and a good reintroduction to blowjobs. He told me how he'd like to get one, but doesn't know what the wife will think if she found it. We did chat about some possible hiding locations that got him very excited, so you never know, he may have a Tenga toy in his possession soon.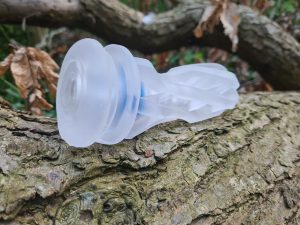 Tester Three: Ben*, Age, 28. Dating and hooking-up, but nothing serious. Happy that the pubs are open again. Openly bisexual and has a lot of blowjob experiences and some sex toy experience.
A Long Afternoon with Tenga: It wasn't just Tenga having a piece of the action when Ben took to testing the sex toy. Ben had a wand vibrator plugged into one side and me to the other. This moment wasn't just about him and completely different to what one may consider as a casual hook-up style session as he wanted us both to experience pleasure. Hands took lead at first as we explored each other's bodies and massaged various areas. Fingers dipped in and out of me and then my wetness was rubbed onto his shaft. We took our time, and when we both couldn't hold back the sex toys came into play. He placed the wand between my thighs, and I positioned the Tenga device over his penis. Sometimes we'd switch roles on who was holding what, and at times I teased him further by pressing the wand onto his perineum. When I got closer to orgasm, he sped up thrusting the Tenga toy. I think we orgasmed together, all I recall was him collapsing over me in a hazy state of hedonism.
Ben's Open to Sharing: His encounter with the Tenga masturbator was a pure "slut and lust" moment, and he liked it but it still won't replace his casual hook-ups anytime soon. For Ben, he feels the experience was only worth it because he had someone to share it with him. He did say it was fairly similar to an actual blowjob, but a bit too predictable with sensations.
One plus I witnessed is that it doesn't sound like a rusty hamster wheel like some suction masturbators I've helped test. The Aero Cobalt Ring does make some sounds but it sounds closer to fapping or queefing when it does.
The biggest thing I took away from testing this sex toy with others was that men still need to learn to take responsibility and learn to clean sex toys correctly.
The easiest way to clean the Tenga Aero Cobalt Ring is the turn the silicone sleeve inside out and wash with warm soapy water. Once washed you can slip it over the incorporated drainer that resides in the lid and allow it to dry.
Overall, from the experiences I witnessed and heard (not just in surround sound groaning and moaning), the Tenga Aero Cobalt Ring is a really good male masturbator that does offer a similar experience to receiving a real-life blowjob. It didn't have the normal complications that other masturbators often have, such as too small, too uncomfortable, or too noisy. From what I saw, it looks like a good investment if you're looking for a masturbator with different intensities for mixing up sensations.
*names have been changed, sorry no John Smith this time around.
Thank you to Tenga for sending me this masturbator for my review.