Review: Doc Johnson Kink The Stinger Electro Play Wand
Sex toy review of the Doc Johnson The Stinger written by Ness
The Kink Stinger by Doc Johnson is an electrostimulation device designed to look like a cattleprod. Unlike other e-stim devices, this particular product not only delivers a sensual shock but also offer visual stimulation and sound by emitting a white electric light and a cracking noise upon skin contact.
When using the stinger I tested the device on my submissive's thighs first. My submissive jumped with surprise, but not due to the electric sensations but due to the sound making him jump. The bright white spark and noise are excellent when doing mindfuckery and setting fear into a submissive and I have found that it's great during interrogation role play. I moved the metal prongs further up my submissive thighs, with him already started his eyes widened more as I got closer and closer to his genitals, this initial shock had already set the scene and he was squirming with anticipation and expectations of it causing more intense sensations as it reached its destination. I charged at the Stinger and counted down as I pressed the button, four, three, two, zapped! The prongs tapped the head of his penis and he jumped back as he heard the crack, then suddenly he came to his senses and asked where the pain was.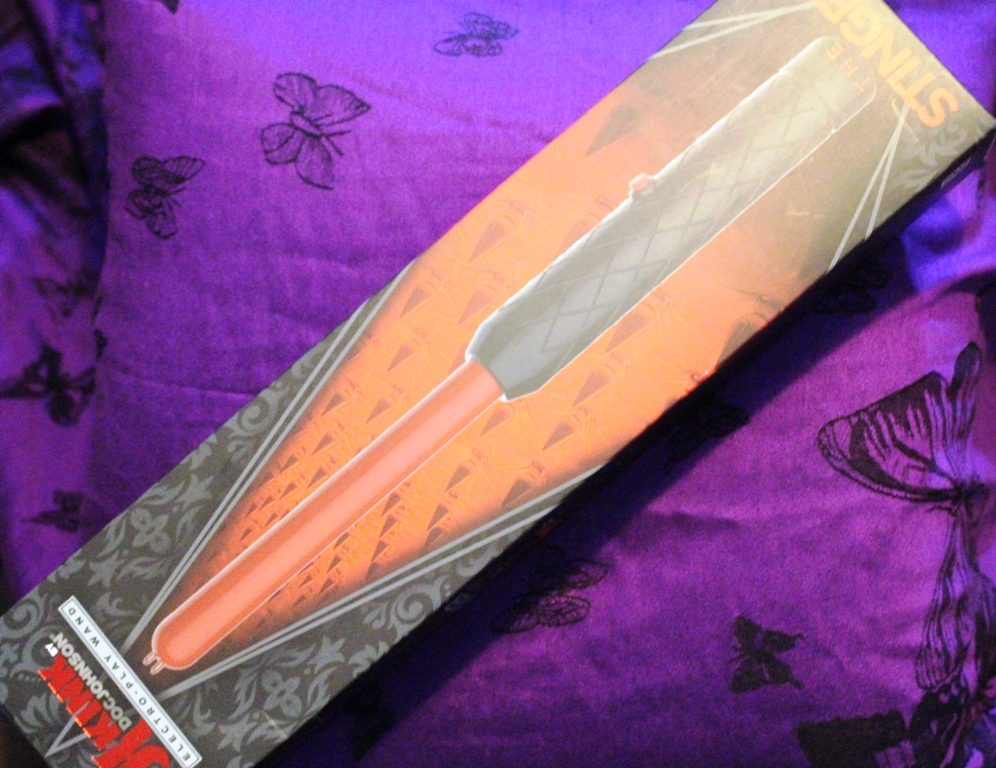 The device doesn't actually sting much, it feels less than a pinprick. My submissive had gotten it into his head that this device was going to be more painful and scarier than it actually was all through the sound and visual cues. I zapped him in other areas of his body to see if he could feel more sensations but alas the only effect the device had was a mental one, which, as a lover of mindfuckery I still greatly enjoy but when a sub is expecting a painful and or tingly sensation the device just doesn't manage it.
After an area had been zapped I wanted to see if my submissive became more sensitive to stimulation in those particular areas. I lightly brushed a feather over his already charged skin and tickled it back and forth. My sub didn't seem to be any more sensitive than usual so I thought I'd try a different stimulation in the hope it helped. From ice to vibes, I stimulated the areas more and more and sadly found the extra stimulation from the stinger prior hardly added any extra stimulation to his body, if any.
Now, whilst the device doesn't actually cause much of a physical sensation, I love how it can be applied mentally in a session. It's enough to put a submissive into a mental state of anticipation of expecting more pain, more fear, and the possibility of the unknown to happen without as a Domme having to apply dangerous or long-winded methods – so for me, it's a winner when taking these into account. Due to the body's natural instincts and conditioning when it comes to fight or flight, this device is guaranteed to hit deep into the evolution of them.
A note on safety. This device works by charging the metal prongs. When in storage you should remove the batteries, not only this but once the batteries are removed you may find that the metal prongs still emit an electric shock. Once the batteries have been removed I recommend touching the prongs against flesh to release the charge, sometimes it still emits a shock and other times it won't, it's just to be on the safe side so it doesn't accidentally release the charge in storage and result in a fire. If I'm honest the device could do with a safety switch alongside the push button to be sure it's not accidentally activated even during a session.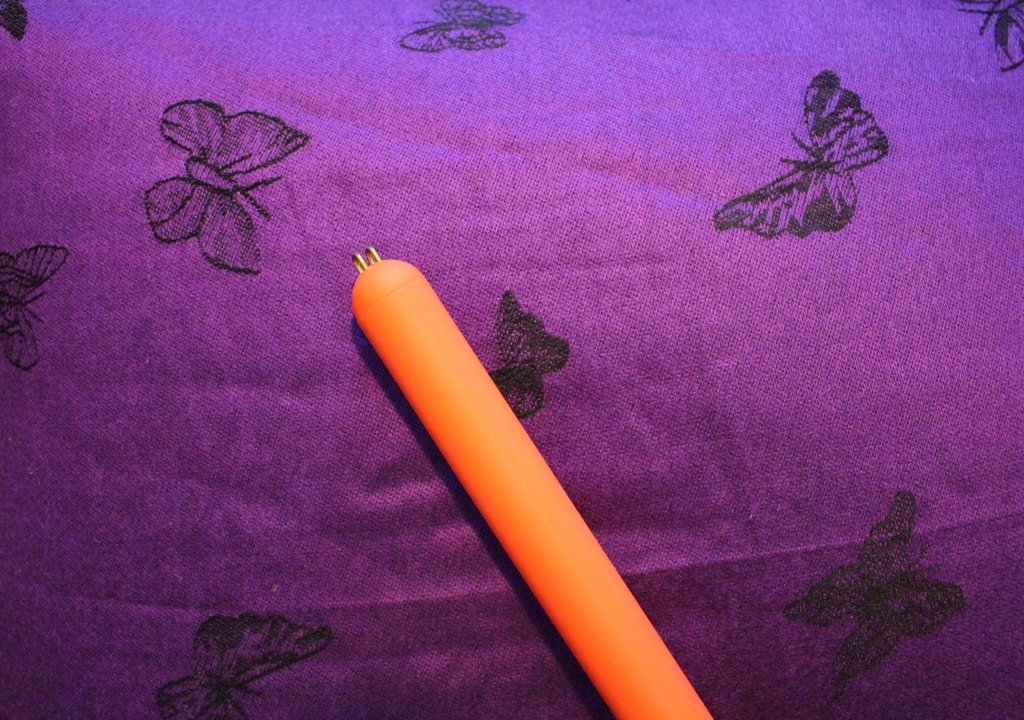 The prongs of the device can be cleaned with an alcohol wipe or solution. If you plan on cleaning the product remember to remove the batteries and make sure to conductive prongs are no longer charged.
Overall, if you're looking for a device to cause electric pain and sensations physically this isn't for you. However, if you want something that can add the scare element into your kink sessions then it can be a great addition – I know I had a lot of fun using the element of it.
Thank you to Lovehoney for sending me this sex toy for my review. You can find out more about this product here.