Review of Daisy's Floggers written by Ness
Daisy's Floggers have been my go-to place for hitty whacky devices / impact devices for years. I remember when I first came across her work, the bright colours and different styles of handles really stood out from everything else I had seen before in the BDSM market. I now have a forever growing collection of her designs all offering various sensations as well as keeping in mind the users comfort when it comes to weight and handle size. She's the main place I go to for floggers, and when getting a custom design done we not only chat about how I want to feel when using one of her devices but also what I want my submissive experience. If I want something to sting or thuds she'll select the right leather for what is intended, but not only will she use the right fabric, but also take into consideration of how the weight, length, width, and even weight of the handle may affect how it's used as well as how these factors will alter the sensations dealt.
When I broke my back I was amazed that she too starred considering how the designs would affect how I now moved and how motions can trigger pain. She's very happy to discuss and say to me that this flogger is a great idea, but for your back you may wish to consider opting or opting out these factors when we're bringing a design together. Not only is this great as it means I can flog my submissive as much and as long as I want without fear of injury, but also having all these things taken into account really makes it feel as is the flogger is as bespoke as you ordered. There are many flogger makers out there offering a bespoke service but really all they do is make an item to order in a colour of your choice, however, with daisy's floggers you not only get the colour you choose, but length, weight, handle size, and more. As a Pro Dominatrix these things are really important.
I need a device that feels natural to wield so I can hit the desired spots I want with the right speed and intensity without going off target. I need devices that keep my submissive safe whilst torturing them consensually.
For these reasons Daisy's Floggers will be my number one go-to place for all my flogger needs, from the light and less extreme devices to the more full on.
Below you'll find some of her creations, which if you contact her I'm sure she'll be able to put together one which fits your unique desires:
Hell Bunny a heavy weighted flogger with weaved tips; this one really offers an amazing thuddy sensation and can leave beautifully deep bruising. Many of my subs love this flogger used on them and it's a regular for sending them into sub space.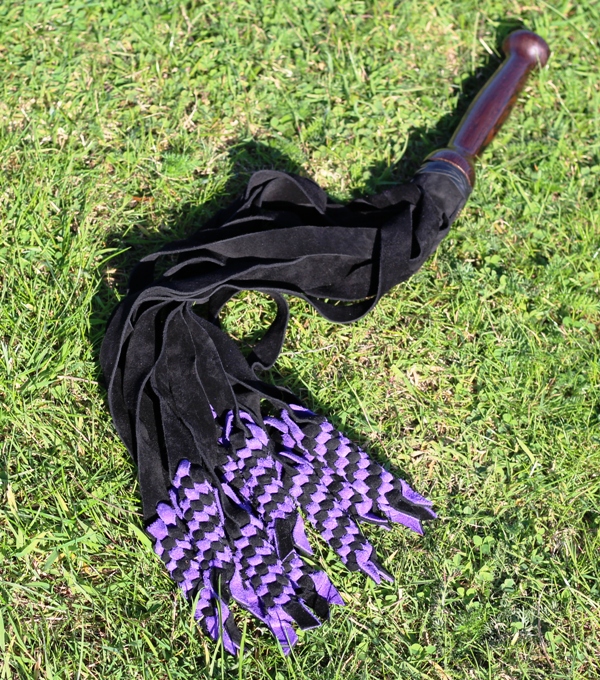 Twisted Leather Falls these can this particular one offers a scratch sensation and due to its weight still offers a thuddy feeling upon impact (however this will depend on the length, leather, and how many falls you choose). Not only is it good for flogging a submissive with but also offers soothing scratches during bondage massage that can leave the spine tingling.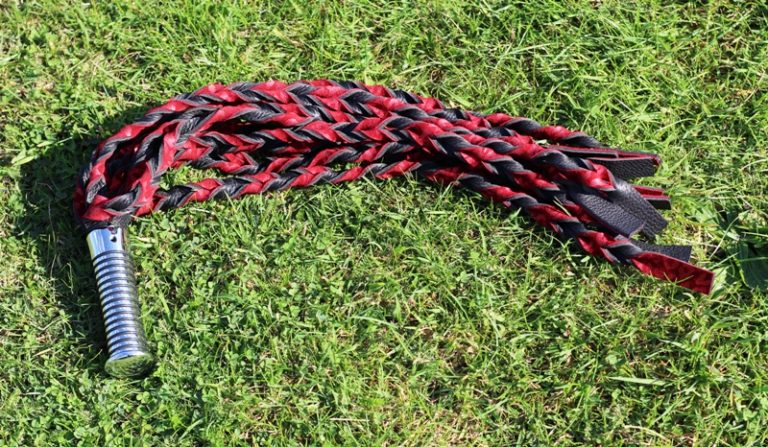 The Traditional I love how I'm not only able to choose a combination of colours for the standard style floggers Daisy makes but also can once again choose how many falls, thickness, tip, and type of leather. This one is made from suede and the tips are pointed. Again it's another thuddy one, but you can opt for something that'll offer more of a stinging sensation if desired. Also look at that beautiful pointed tip chrome plated handle, which in itself is not only lovely to grip but excellent for scratching along a submissives sensitive flesh.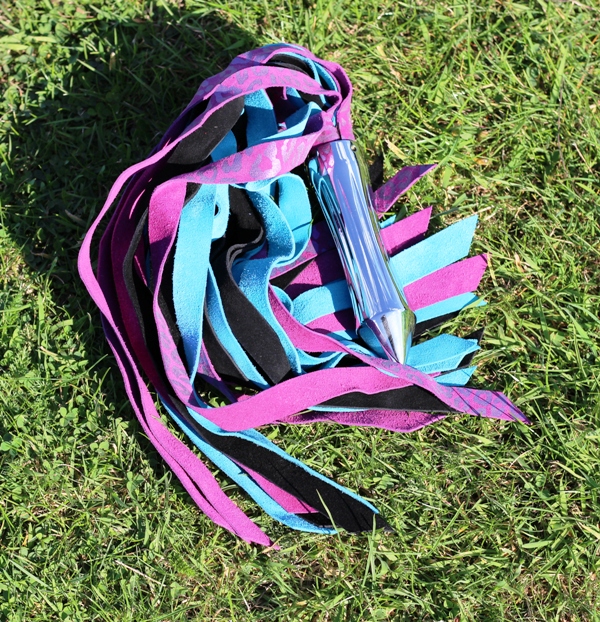 The Double Flogger these are fairly new, but I have really enjoyed the double flogger by Daisy. I've had a few in the past and found that they can be difficult to control during use; however, this isn't an issue with this particular one.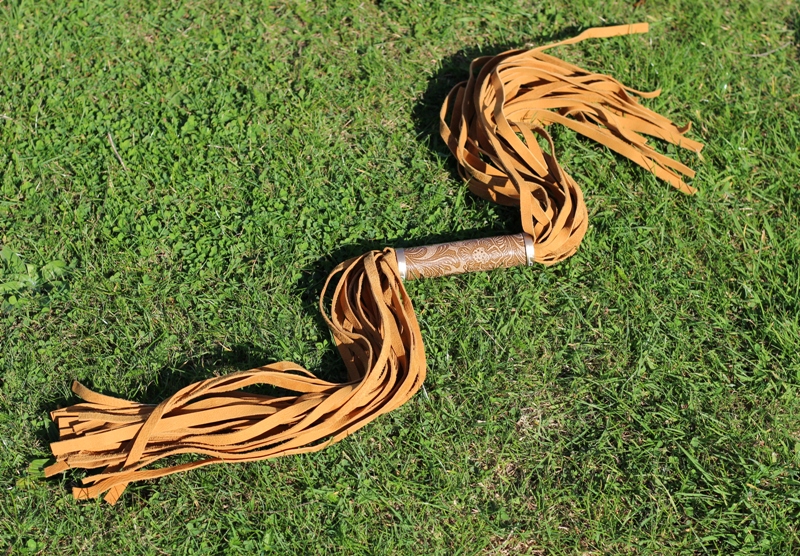 Daisy offers a wider range of floggers which you can view over on her Fetlife page. She's also always coming up with new ideas and is willing to see how she can make your flogger dreams come true. You can contact her via her Twitter, Fetlife, and Website.