How to alienate those who want to try different sex toys… call them weird.
I've seen some very different Valentine's articles over my time, and I've probably witnessed and read more sex toys Valentine's guides than most. Generally, most are fine, there have been some issues around the inclusion of LGBT+ when it comes to marketing Valentine's, but thankfully many are moving away from producing just heterosexual-focused advertisements around this special occasion.
However, TimeOut's approach is a new one even to me, where basically the article is advertising "weird" sex toys in Hong Kong. In the article, many of the sex toys mentioned are stocked by many popular retailers in the UK and worldwide. Some of these retailers are kink-focused and some are more for those looking to experience vanilla sex toys, many of the sex toys cross over into both kink retailers and the vanilla ones. Some you may like due to your personal turn-ons, others you may not, but this does not make them weird.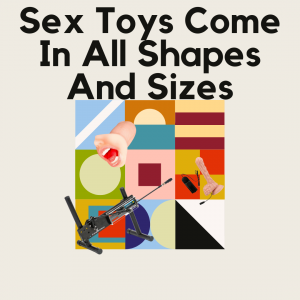 The title they use for the article suggests that there is something wrong with wanting to try the particular sex toys listed. "Weird sex toys you can buy in Hong Kong"
Some would describe this as kink-shaming, however, some of these sex toys can be seen as vanilla sex toys. It's all about how you intend to use them, you can very easily use a sex machine in a vanilla way without being tied-up and forced into orgasm. Regardless of what sex toy is classed as kinky or not, the title leads to feelings of shame and sex-negativity.
Shaming anyone's turn-ons, simply isn't good and often is influenced by stigma and further motivates taboo around sexual wellbeing. This is something we should be moving away from and focusing on a more positive look at sexual wellbeing and pleasure.
The writer tries to reassure the readers by stating in brackets "don't worry we are not judging", but basically stating the sex toys are weird straight away makes out that people who use them aren't normal.
The first one they put on the list is a tongue-looking sex toy, they pretty much describe its basic functions, then move onto the next sex toy on their list. The thing is tongue sex toys aren't rare and even Lovehoney has a section titled "Finger and Tongue Vibrators".
Next-up is the F-Machine Pro III, sex machines are popular for many reasons, and I know both vanilla and kinky people who own and use them. The only weird things thing about this product is that I can't afford one. This product is stocked worldwide and there have been many versions of this sex toy due to its popularity.
After the sex machine, you are introduced to the YY Horse Banana Vibrator, which is a sex toy that looks like a banana. Fruit-style sex toys have been sold for ages and some people have purchased them as they look less suspicious if someone such as a family member accidentally spots it in their bedroom.
"Actually, there's nothing extremely weird about this toy, compared to the rest on this list, this fruit toy looks the friendliest and could almost pass for a PG-rating." The article states, which actually doesn't reassure that this banana sex toy is acceptable. Calling something not very weird often translates as "actually it is and maybe other items in my collection or wishlist are bad too.". This sentence also makes out that the next items listed aren't friendly items to buy and use and could be translated as dangerous.
An anal sex toy is next on their list, the Pipedream Insta-Gaper, which is a sex toy I have tried on myself and on submissives. This style of butt plug did originally start being stocked on kink-focused sex toy stores, but now it's a style stocked on most sex toy websites. The writer goes on to say the following; "… this anal plug 'instantly springs open and stretches your cavity to gaping widths you never thought were possible'. Ouch. Any takers?", which isn't reassuring and reinforced the negative belief that anal sex and pleasure is always painful.
A double-fisting sex toy is after the anal stretching recommendation.
Puts on Sex Educator Hat: Using a stretching sex toy before fisting can make the experience more comfortable.
The sex toy is a double-ended dildo with two different shaped fisting hands to offer different sensations. The writer gets you thinking with their comment, "Is it safe? Well, it's for you to find out. There's a whole gamut of educational materials online about fisting that you can consume during your free time.". Yes, there are loads of articles on fisting (you can read one I've helped with, here), but to make out it may not be safe doesn't help those wishing to explore it feel reassured that they can try it. It also leads to people reading it decide to go and use porn as their fisting education, which sometimes doesn't provide all the information to do it correctly, safely, and pleasurably.
Their product description for the Chastity device seems more promising and less shaming.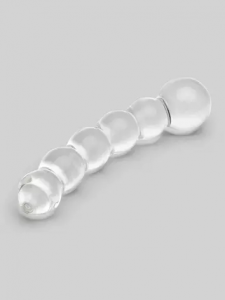 I don't get why they're highlighting a beaded glass sex toy, Lovehoney and many other retailers stock these, so there's definitely nothing weird about these dildos.
Prime Bio Ranbu Dildo Vibro is their next sex toy in the spotlight. There's just a lot of negativity about this one's description "This one looks like it came out of an alien body part fresh from Area 51, and it vibrates too. Honestly, it looks nothing compared to an ovipositor (the infamous alien-like egg-laying dildo, yes it exists, but let's leave that for another discussion) or one of those tentacle dildos which we had a hard time locating in Hong Kong sex toy shops, but, still, looking at this Bio Ranbu Dildo makes our skin crawl.". YOU'RE WRITING A GUIDE TO TRY AND ENCOURAGE PEOPLE TO TRY DIFFERENT SEX TOYS, NOT PUT THEM OFF FOR LIFE! Way to go to shaming anyone who likes aliens and tentacle sex toys, or simply want something with textures to explore.
The Geki Blow Indecent Maria Nagai Masturbator is a masturbator with a mouth opening instead of genitals. Some people simply don't want to have genital-looking sex toys, and others have fantasies about mouths making them want to use mouth sex toy shapes. This is all very normal and not weird.
Finally, they end on a crystal-filled glass sex toy with a pink ponytail on the end. Many enjoy using these for pet play, and some just think they're pretty. There's nothing weird about wanting one of these, and they are made by Crystal Delights. I help out of a few private groups and many who don't consider themselves kinky love these plugs and how sparkly they are.
Right, so can we agree, that none of these sex toys listed are really weird? I'm Glad we have that settled.
Let's stop shaming people for their sex toy preferences.