Giveaway: Sex Toy Essentials
Take part in this sex toy essentials and loo roll giveway
The thing we need right now is a light hearted competition for a difficult time.
Whilst this is just a small competition, it has a few main sex toy essentials that you may need whilst self-isolating!
If you take part in this competition you have the opportunity to win the following items provided by Lovehoney:
A bottle of waterbase lubricant – seriously now is not the time to run out of lube!
A packet of antibacterial wipes which are sex toy and body friendly! These are currently gold dust!
A lockable case for your toys, as now is the time hiding sex toys from others in your household is needed!
Lastly, this is something I'm adding: A 4 pack of Andrex Toilet Roll which is worth more than actual money right now!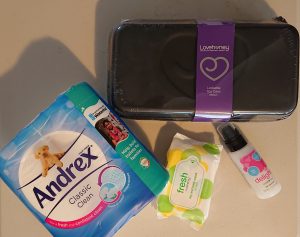 How do you enter this amazing prize draw, well follow the instructions below!
This competition is UK based only due to the difficulties of shipping elsewhere currently!
Also, check-out my article on sex toys and cleaning and storing them.
Competition ends Saturday 21st March 2020.
a Rafflecopter giveaway