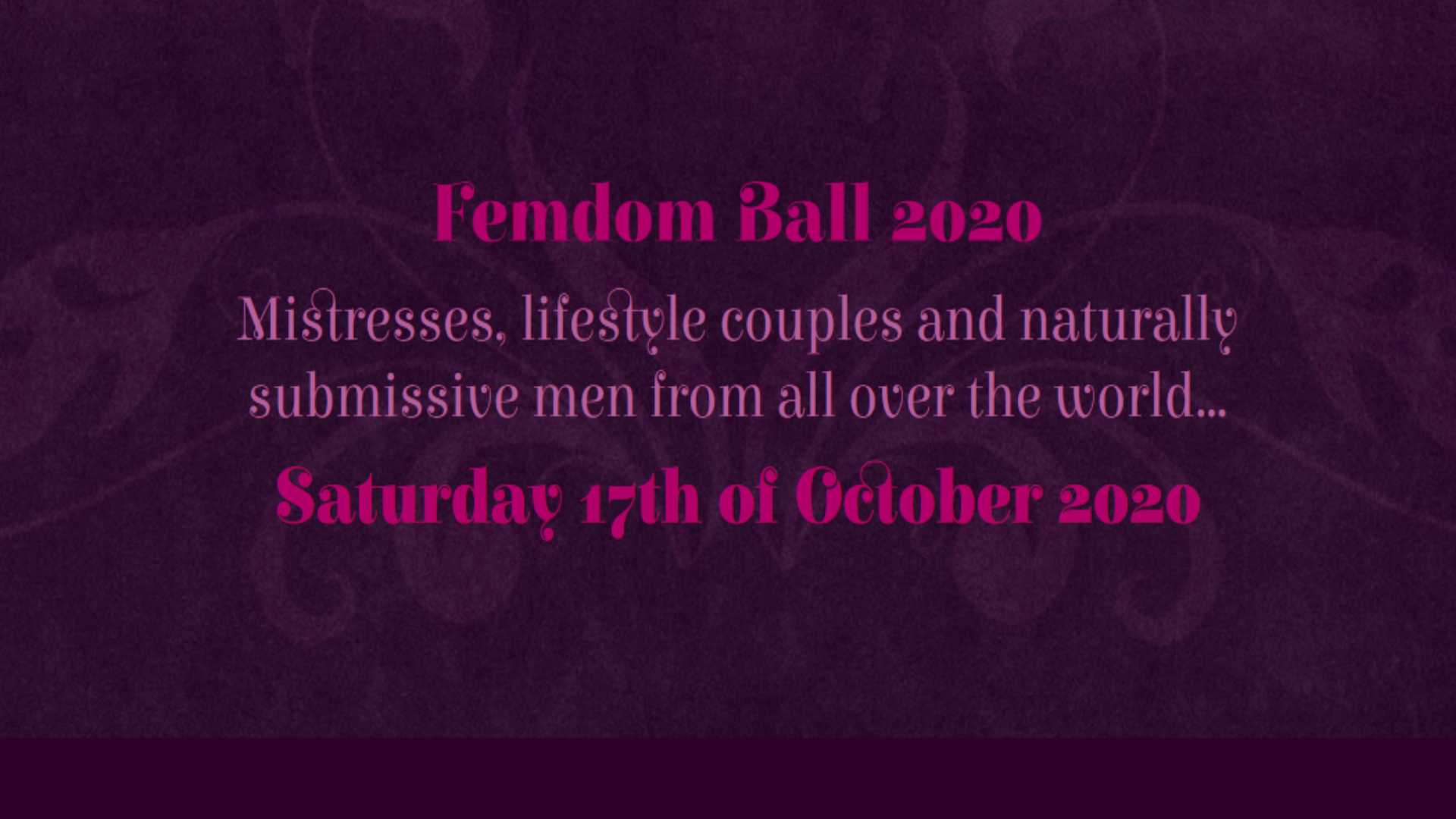 Femdom Ball 2020 Tickets Out Now
Tickets are now on sale for one of the biggest Femdom events in the UK. Madame Caramel's Femdom Ball was established in 2015 and since then has gained international recognition with Dominant women and submissives attending the event each year. It offers a form of luxury and class and breaks away from the seedy modernised conception of what BDSM parties have been commonly portrayed by the media. This year is going to be even more decadent and even includes delicious new options for you to explore.
Whilst tickets may seem costly to some it really is an event to attend if you are wishing to meet like minded people. At £170 for a couple's ticket, £70 for a Goddess ticket, and £100 for a slave ticket it is a fabulous opportunity to network and meet many high end and experienced Dominatrix's.
submissives who are knowledgeable at serving are able to apply for a reduced ticket when othering their services and skills, such as being a main, but these must meet Madam Carmel's strict approval and go through vetting beforehand as a poorly functional servant would create havoc at such a high standing event.
This year Madame Caramel is not only inviting you to join her and many other fetish fanatics to the Ball itself, but she is now offering the chance for Dominatrix's to attend a Femdon High Tea the day before to get you in the mood. This event will be hosted at a 5-star hotel and only has 20 spaces – so get booking quickly! It has a strict no submissives.
The main event has a strict dress code giving that Disney princess feel but with desirably sadistic and independent ladies in beautiful ball gowns and long lustfully fetishwear. Find-out more about the dress code here.
Not only is this a magnificent event to attend, each year it offers a domination to a sex worker friendly charity. If you can't attend the event itself you can always make a donation which will be directed to the charity.
As always, this event sells out quickly, so make sure you get your tickets fast.
If you are a submissive with a favourite Mistress you could always offer to purchase a group ticket for you and your Mistress, this will help many Dommes out but also give them an amazing opportunity as well as a career changing experience!
The event is always in need of sponsors for its raffle prizes. If you are an adult company with something amazing to offer you should definitely contact Madame Caramel right away. View past charity raffle information here.
Put these dates in your Diary: 16th and 17th October 2020
Find out more about the Femdom Ball here.