Did You Know There's Online Swinging?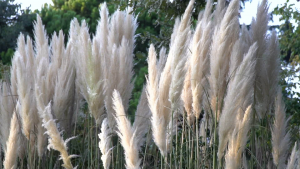 There's so much we are missing currently during the pandemic and swinging and sex parties is one of those things. However, there are ways to keep safe and still swing, and that's to take your parties online.
People are swinging online using platforms such as zoom, but meeting people can be difficult currently due to no in-person events (although I hear there's a possibility in the near future for some events to start back in-person this year with a valid COVID-19 vaccination card). Going online, you can either be paired up with someone via a match site or explore bigger swinging parties and events.
Someone virtual swinging events also host themed nights and workshops to help break the ice. Or offer events focused around Swinging For Seniors senior swinging, LGBT+ swinging, BDSM swinging.
This can be a great way for those who can feel too old to join sex parties online as swinging for seniors mature swingers can have individuals experiencing the same concerns who going virtual swinging. BDSM swinging virtual events can make sure they are kink-friendly and can even offer a chance to explore new ways of BDSM play safely and consensually over the internet.
When meeting someone from the online swinging community it can be hard to think of what your first virtual party will be like.
Once you have arranged an event or even attend a prearranged one, it is always important to discuss consent. Even online we all have boundaries and limits and these should still be respected.
Even online swinging can be done together, solo, or with a partner(s) but break off into your own preferred breakout rooms during the event to enjoy a group of swingers individually that fulfill your desires and theirs.
Agree on a safeword for if anyone in the group starts to feel uncomfortable. Keep it simple, and if using joint audio even consider a physical hand signal just in case the noise is muffled.
If you're there just to watch, let others know. It's perfectly normal for individuals to watch the first few times before getting the confidence up to join-in.
Have all sex toys and lubricant required for a particular event ready and charged. Remember to take appropriate items onto the screen, like having BDSM items to hand at a kink swinging event, or a butt plug at an anal focused swinging workshop.
Keep hydrated and have snacks! Simple, but important, as swinging parties even online can go on for long periods of time.
After everyone has enjoyed themselves and each other, having a moment at the end of a swinging event to chat can be important. Unwinding can be good to help set future swinging goals, likes and dislikes, and even just cool down after an intense play session.
Make sure you keep everyone's identity secret. Once you have left an online swinging party you only discuss with those who were there consenting within your groups in the future if you know them in everyday life online or in-person.