Toy with me Tuesday Round-up February 2013
Welcome to February's Toy with me Tuesday round-up. Last month happened to be one of the busiest months for sex toy companies and collectors due to Valentine's Day. Many reviewers were sent lots of lovely gifts and items from sex toy companies with romantic and passionate themes. It's only natural that a few of these items featured within the past months Toy with me Tuesday entries.
As many bloggers showed us how to present sex toys in a romantic way, this got me thinking about whether or not many of us take the time out to artfully display our Valentine's Day gifts for our lovers (or even ourselves)?
First up we have a lovely photo offering from 'Behind the Chintz Curtain', who shared with us last month a wonderful boutique of flowers, cunningly hiding a single rose vibrator. The contrast of the summery yellow petals and bright pink silicone budding through the foliage was enough to warm most of our hearts on a cold February day. The vibrating roses popped up in multiple Toy with me Tuesday entries last month, but this one has to be my personal favourite.
A few blogger's had some left over Christmas items which emerged in last month's Toy with me Tuesday. One in particular tied-in Christmas with Valentine's Day by making an arrangement of candy cane hearts. The most curious thing about this image is not the sex toy tucked tactfully at the back, but how on earth this blogger managed to keep that many sugary sweets after the festive period.
Another entry in last month's Toy with me Tuesday had a slight hint of Christmas on Valentine's by suggesting gifting a lover with an artfully carved orange. Many people follow a similar tradition during Christmas. Adult Toys UK cut a heart into the flesh of an orange with a pinwheel – very clever. We witnessed a few other juicy entries last month, partly inspired by Pancake Day, and how some sex toy can also function as fruit juicer's as well as pleasure devices – although a cup of fresh juice can be refreshingly energising post masturbation.
Following on from the foodie theme, there was one entry which caught everyone's eye. Many sex toy enthusiastic bloggers are caffeine kinsters and coffee whores. Chris Kinnk from Kinky Tester's made us an excellent image and Tengespresso to help 'keep us up'.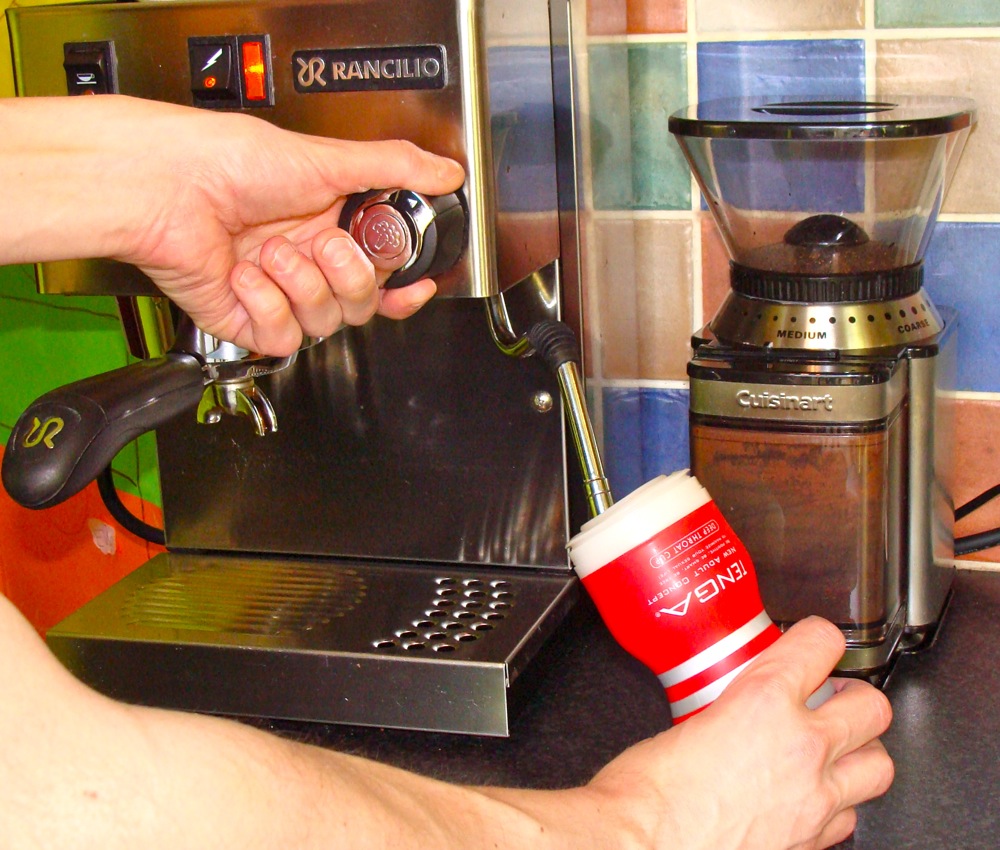 Beck and Her Kink, shared an interesting image last month of a sex toy surrounded by army figurines. What would you do if an army was between you and your prized sex toys? Maybe call on a comic book super hero? Or even set up some guardians to help protect them?
Finally, we had lots of lovely entries from the amazing Dirty Little Whispers, whose photography skills are excellent. It was tricky to choose which one to select, but I'm certain that you'll all agree that the following image ('Worship'), expresses how many of us feel about our sex toy collections.
That's all from this month's round-up and I'm certain you're all trembling with anticipation to see what creative concoctions our participants come up with next. Interested in taking part? Then why not check out the entry rules here
Related posts: