Where to shop for your Sex Toys and Lingerie
The main UK online sex toy retailers

Lovehoney is an excellent place to buy sex toys from. I've been a full support of their store from the start of blogging and have invested much of my own funds buying sex toys from their site. Why? Well not only are items delivered quickly and descreetly but also if I decide I don't enjoy a product I can simply ship it back to them for a replacement or refund as long as it's within a year of purchase. This offer is ostandingly great particularly if you're still exploring your sex toy and lingerie likes and dislikes. Not only is this service offered in the UK they ship worldwide and have set-up centres in the US and Aulstralia to help make sure your package arrives asap.


Run by n1on1 Sextoys.co.uk if a great place to see if certain sex toys are stocked over here as they are one of the main wholesalers and importers in the UK for certain brands such as Tantus. So if you see something over in the US but don't want to pay extortionate shipping fees check them out first.

Becoming a member often has perks and Bondara are willing to show that their value their members by giving them 5% off all orders
Amazon
Amazon has to be the best place for condoms. With not only the option to buy condoms in bulk you can also get them shipped to you within 24 hours if you have a Prime membership. There are also many sex toy companies and manufactures selling their stock through them too, some also eligible for 24 hour Prime shipping.
Fetish sex toy and wear
MEO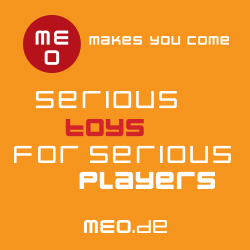 is the Aladdin's cave of fetish sex toys. They have literally everything from handcuffs, to chastity devices, dungeon gear, and top of the line sex machines. I really love their site and the extensive range they stock. It's a place where pretty much every fetish is catered for. My Domme friends this is seriously one of the best places to check when kitting out your dungeon!


If you want to expand your fetish clothing wardrobe then Honour is a great place to check out affordable latex and leather garments as well as fetish toys. They even design some of their own pieces, some of which have even been worn by celebs.

For the more extreme fetish sex toys I often head to Uber Kinky where you can get everything from fisting sex toys, adult role play, sounds, and even sex machines. They're also a great place if you're looking for specific lubricants for sounding, fisting, and electro stimulation.


After handmade fetish lingerie rather than factory mass produced items, then check-out Latex, Leather, and Lace who sell Noir a beautiful fetish collection which has male and female garments to choose from.
Feminist Sex Shops
Head over to Unbound where they have a fun attitude around sex, that just makes you want to and around and explore their wares.
UK high street sex toy stores


Looking to shop in store as well being able to check online and plan your shopping trip beforehand? Well then I'd recommend checking-out Nice'n'Naughty. The folk running these stores and online are seriously friendly and passionate about what they do. It's always been a pleasure shopping through them as they are very helpful when questions arise.

Click and collect your sex toys from Harmony's London stores in Oxford Street and Soho. With over 15 years of experience in the adult entertainment industry they have developed a solid reputation.


With over 29 stores throughout the UK Simply Pleasures are on top of the sex toy retail chain when it comes to high street shopping. They offer discounts in store as well as online which you can take advantage when bargain hunting.
Free Shipping On all Orders


Don't want to pay shipping at all? Buzz Pinky offers free shipping for all items in the UK, Us, and Europe. This is great if you're looking to only buy a cheaper item or need to stock up on an essential which out making it over priced.
Direct from the Manufactures


Shop for some of the most well known sex toys created straight from the manufacturer themselves – Lelo. When I started buying sex toys Lelo was the brand I saved and saved for over months, and when I finally had the fund I have to say I was not disappointed by their quality. I still adore my Lelo Luna beads, and the Mona 2 is just one of the most epically awesome insertable sex toys I have found.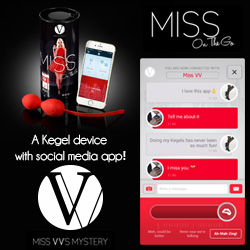 Miss on the Go from Miss VV's Mystery is an app-controlled vibrating kegel device to help you fit in your pelvic floor exercises in a pleasurable way that suits you. Use the silicone kegel balls by yourself, with a lov-e-r, or connect via the app to play with another. With pleasure and fitness both in mind whilst also factoring in many woman's busy lifestyle; this kegel device has truly been made for the modern woman.
Emojibator is the sex toy manufacturers who make vibrators that look like fruit and vegetables. This is great if you're looking for a discreet sex toy at home that won't scream out VIBRATOR. Their most popular vibe is the eggplant/ aubergine sex toy, which is meant to be a big trend in 2017.

Adam and Eve are a US company that have been manufacturing sex toys long before I started blogging about them.
Lingerie


Belle Lingerie is often the place I shop for bras. They stock top names such as Freya and Gossard at competitive prices.

Brastop is the top shop in the UK where you buy bras (and lingerie sets), up to K cup size. They stock leading brands, and exciting and seductive lingerie for various sizes. If I'm honest they're probably one of the best shops to head to if you need larger cup sizes, but they also cater for smaller busts too – they pretty much support all sizes.
Romantic Gifts


For that extra special touch you can buy personalised love letters, scrolls, love vouchers and more you can order these from Lovetwoo. Some of which can be ordered and printed at home and others can be sent to you via post for higher quality print-outs and presentation.
Home Parties

Stars of the iconic Rampant Rabbit and hosts of sex toy and lingerie home parties, Ann Summers, is a good pace to look for lingerie sets and of course rabbit vibrators.
Subscription Boxes

Maybe you're completely new to the idea of sex toys or just don't know what to buy next. Maybe a surprise is in order then. The Fantasy Box offers a subscription service where you can receive a selection of erotic goodies each month at a fraction or the individual items RRP.
Blogger Resources

Setting up your own blog or sex toy store? Then you need your own domain url. I've always found 123 Reg to be very quick and easy to set-up, and they also now offer a service which helps you create your very own site for free.